Kristen Brown, CDT
Extend Removable manager

---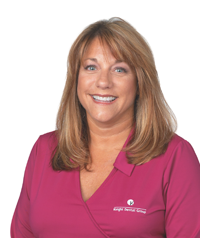 Kristen has been in the dental lab industry for over 20 years having focused on the removable aspect. She has held various client satisfaction positions including Manager of Client Satisfaction, Key Accounts Manager and Senior sales consultant. As the Extend removable manager she is responsible for the production and quality of every removable device.
She has attended the Ivoclar Center in Sarasota for advanced dental studies. Kristen is currently Treasurer of the Florida Dental Laboratory Association and active in the National Association of Dental Laboratories.
---