Scott Pincus, CDT
Extend Product Manager

---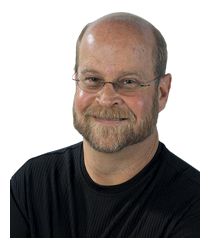 Scott began his career at KDG in 1977, and has over 35 years of technical experience in multiple facets of laboratory technology. Having studied with the acclaimed LD Pankey Institute, Dawson Center for Advanced Dental Study and Branemark Certification, he is considered one of the most knowledgeable and experienced implant and precision attachment specialists in his field, and his treatment planning ability is a highly recognized core element for client success on both the fixed and removable prosthetic platforms. He maintains effective working relationships with every major implant manufacturer, as well as various national and international implant study groups, where he utilizes this advanced information for the continued refinement of implant and precision attachment protocols and their related restorative processes.
As the Extend Product Manager, Scott is responsible for directing the case coordination, treatment planning, client communications, quality control and product development of the division. Scott, a certified dental technician, is active in the National Association of Dental Laboratories and Florida Dental Laboratory Association, and is a member of the International Congress of Oral Implantologists and The Pinnacle Study Club.
---